LAPTOP REPAIR
MAKIMCO, a professional Brantford laptop repair company, in the Canada offers a comprehensive range of laptop repair and upgrade services along with friendly customer service. Our team of experienced technicians and hardware engineers can repair, service and upgrade laptop computers both locally and nationwide for residential users and business clients. We can have your laptop problems fixed in less than a day and at times while you wait.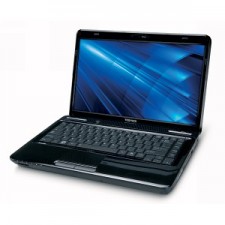 Our Brantford based laptop repairs centre can help you get back up and running at the earliest possible. Creative IT has professional experience in the laptop repair industry for over 15 years. We have undertaken the repair and service of all makes of laptops and notebook models including those of the most well known brands such as Lenovo, Sony VAIO, Compaq, Dell, Toshiba, Apple, Asus, Acer, Panasonic, Packard Bell, Razer Blade, Fujitsu Siemens, HP, Gateway, NEC, Alienware, Sager, Advent, Patriot, Ei System and eMachines.
Laptop problems we can troubleshoot and fix:
Battery Problems
CD and DVD Drive Problems
Hard Drive Problems
E-Mail and Internet Problems
Error Messages
Keyboard Problems
Memory Problems
Water / Liquid Spills on your Laptop
Network Problems
Power Problems
Motherboard Problems
Printer and Scanner Problems
Sound and Speaker Problems
Video and Display Problems
Same Day Brantford Laptop Repair and Upgrade Services
It doesn't matter what problems your laptop computer experiences such as the laptop does not start up, laptop stops responding, a program stops responding, programs crashes repeatedly, a solid blue screen appears or other software problems; we can effectively diagnose any problem precisely. Mentioned below is a list of the specialist laptop repairs, upgrade and replacement services we offer. We have the needed laptop spare parts and peripherals in stock so as to offer a quick turnaround service.
Motherboard Repair
Motherboard Replacement
Keyboard Repair
Keyboard Replacement
Laptop Screen Repair
LCD Screen Replacement
Hard Drive Data Recovery
Data Back Up
Hard Drive Upgrade
Hard Drive Replacement
Screen Backlight Repair
Inverter Replacement
Optical Drive Replacement
Operating System Installation
Windows Operating System Upgrade
Software Troubleshooting
Fix Video and Graphics Problems
DC Power Jack Repair
DC Power Jack Replacement
Fan Repair / Replacement
Pick up and Delivery, Walk in and Ship in Laptop Repair Service:
Our Stoney Creek laptop computer repair centre is open from 10:00 am to 5:00 pm, Monday to Saturday. Customers can either walk in and drop their faulty laptop or can ship the laptop to us for repair. We can also arrange for secure courier service to collect and return your laptop anywhere in the Canada.
If you have more questions about our Hamilton laptop repair and upgrade services, please feel free to call us at 905-929-5881 or e-mail at info@makimco.ca
Gaming Laptop Repair Experts in Brantford
Are you in need of gaming laptop repairs in Hamilton? Creative IT has vast experience in troubleshooting and repairing all types of gaming laptop and notebook computers and we specialist in:
HP Omen Gaming Laptop Repairs
MEDION ERAZER Gaming Laptop Repairs
Acer Nitro Gaming Laptop Repair
Acer Predator Gaming Laptop Repair
Lenovo Legion Gaming Laptop Repair
ASUS ROG Gaming Laptop Repair
ASUS TUF Gaming Laptop Repairs
MSI Gaming Laptop Repair
GIGABYTE AERO Laptop Repairs
GIGABYTE AORUS Laptop Repair
RAZER Blade Laptop Repair
ALIENWARE Gaming Laptop Repair
PCSpecialist Laptop Repair