Secure Data Recovery in Hamilton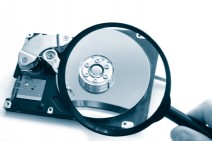 MAKIMCO, based in Stoney Creek Ontario, provides expert data recovery services for companies and residential clients throughout the UK. Our data recovery engineers specialists in recovering data from desktop computer drives, laptop hard drives, external drives, USB drives, RAID systems (RAID 0, RAID 1, RAID 2, RAID 3, RAID 4 and RAID 5), servers, network attached storage devices (NAS), storage area network devices (SAN) and other storage media.
HAMILTON Data Recovery Services
Do not worry if your hard drive has crashed, failed, makes clicking sounds or grinding noises or is malfunctioning. MAKIMCO has provided professional Hamilton data recovery services for over 15 years and our team is exceptionally qualified to offer hard drive data recovery services for data loss situations caused due to:
Laptop dropped and doesn't turn on
Inaccessible drives and partitions
Blue screen of death
Virus attacks and deletions
Hard disk component failure
Hard drive head crash
Hard drive doesn't spin
Bad sectors on the hard disk
Media surface contamination
Unintentional formatting of partitions
Accidental deletion of hard drive data
Physical hard drive damage
Damage due to lightning, flood and fire
Human sabotage or deletions
Mechanical and electrical failure
Software corruption or hardware failure
RAID system failures
Server corruption and failures
Whether your data has been lost due to physically damaged drive or mechanical, logical or electrical failures; Creative IT data recovery company has the expertise of highly skilled recovery technicians, cutting-edge technology, Class 100 Clean Room and state-of-the-art equipment to retrieve your vital business data or personal files quickly and economically.
Laptop Data Recovery Specialists
We are specialists in laptop data recovery services from IBM, Sony, Compaq, Dell, Toshiba, Apple, Asus, Acer, Alienware, Sager, Panasonic, Packard Bell, Siemens, HP, Gateway, Fujitsu, Lenovo, NEC, Advent, Ei System and eMachines laptop models.
As part of our Apple Mac data recovery services we can productively retrieve lost or corrupted data from Macbook, iBook, Macbook Pro, MacBook Air, iMac, PowerBook, Mac Pro and Mac mini models.
Our London hard drive data recovery specialists can recover data from SATA, SCSI, PATA, IDE and EIDE interfaces and from all hard drive brands such as Seagate, Maxtor, HGST (Hitachi Global Storage Technologies), Quantum, Western Digital, G-Technology, Hitachi, LaCie, Buffalo, Samsung and Toshiba.
At MAKIMCO, upon receipt of your hard drive or storage media, one of our experienced data recovery engineers will assess the data loss situation and accordingly a competitive quote is provided to our customers up front. Upon acceptance of the quote, we recover your critical data within the guaranteed timeframe. We will always keep you informed with regard to the progress of the recovery of your data.
Desktop Hard Drive Data Recovery
Laptop Hard Drive Data Recovery
SSD Data Recovery (Solid State Drive)
External Drive Data Recovery
NAS Data Recovery (Network Attached Storage)
Windows FAT and NTFS Recovery
Mac Data Recovery
RAID Data Recovery
SQL Database Recovery
CCTV DVR Data Recovery
USB Flash Drive Data Recovery
CFast Memory Card Data Recovery
Linux Data Recovery
SAN Data Recovery (Storage Area Network)
Dell EMC Data Recovery
QuickBooks Data Recovery
Call MAKIMCO today, to discuss with our knowledgeable and friendly Hamilton data recovery engineers who are keen to assist you and respond to any query you may have. Call us at 905-929-5881, or e-mail us at info@makimco.ca